Why Design Build? 6 Good Reasons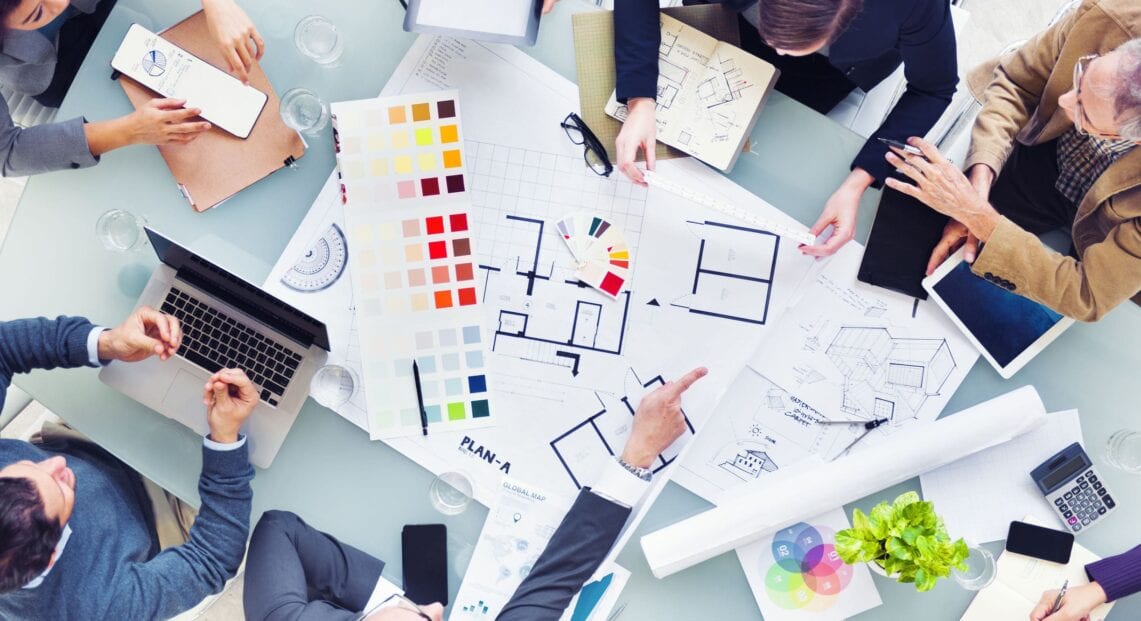 Many advantages can be found in a Design-Build style General Contractor for folks looking to remodel, rebuild, or desire to create a new custom home. Although there are not as many of these types of General Residential Construction companies, it's worth the hunt to find a good one.
The reason they are few and far between is that the talent to design creatively is not commonly combined with the talent to build efficiently. Most Generals come from a construction background where it is most common to receive a set of plans and then generate a Fixed Bid Contract. From reading my Post, you can probably understand why offering design suggestions wouldn't necessarily be to the advantage of the Fixed Price General Contractor.
Note: A Design-Build General does not necessarily draw plans, but they fully participate in the design process. Below, I will share 6 reasons why a General with a Design-Build service can be a way for homeowners to get the best value and satisfaction for their home construction investment.

A reputable Design-Build Contractor will…
1. …help a homeowner design a plan that is budget minded from Day 1. When a General is looking at the original ideas, before the plans are even on paper, he/she can tell where the most expensive structural areas will be located.
The number one best place to save money is a budget wise structural design.I put that in bold, but wish I could add neon flashing lights too. Using the expertise of a creative Contractor will generate the most bang for your buck in the structure as well as finished materials. Starting the process with a Contractor who understands HONEST (Yes! Hiding budget from a Cost-Plus Design-Build Contractor holds no advantages for the homeowner) budget constraints, helps homeowners start weighing their needs and desires list with their budgetary constraints early on in the process.
2. …ensure that the physical process of drawing of the plans is done in the most cost-effective way for the specific project. There are a several different types of services that can be used to get a set of plans prepared.
3. …ensure that the design encompasses most of what the homeowners want and need while being creative and cost-effective; including the tile, cabinet layout, closet space and furniture placement so that everything that should fit, does fit.
4. …select the most cost-effective engineer for the structural calculations. In Nevada, each home plan needs to be engineered for the specific location. Nevada residents cannot buy plans on-line and take them to their local building department for a permit. The cheapest Engineering bill can cost hundreds or thousands of dollars more for construction time and materials during the building process. You might not be as shocked as I was by this fact, but an engineer cannot be sued for OVER ENGINEERING a project. A Design-Build General and Engineer that share a good relationship can often work as a team to find more ways to tackle structural requirements.
5. …minimize drawing errors and omissions in the plans. In our experience, it is rare to find an Architect, even the priciest ones, with hands on construction experience. When a Day 1 team is formed with the General and the Architect or Residential Designer, there are much fewer surprises later in the process. Most errors in the drawings will be changed before plans are sent out to bid, allowing for more accurate budget calculations.
6. …develop a team leadership role from Day 1. A successful home construction project is made possible through successful team work and relationship development. Starting with your General as your team leader in the beginning gives all parties a chance to get to know each other and develop the trust needed to get through the frustrating times in order to be able to celebrate success together.
If you have had experience with a Design-Build Home Construction Project, please share any additional insights you might have. This is a huge topic. Comments could be very valuable for furthering our knowledge of the subject.