Let's Get Organized- One Step At A Time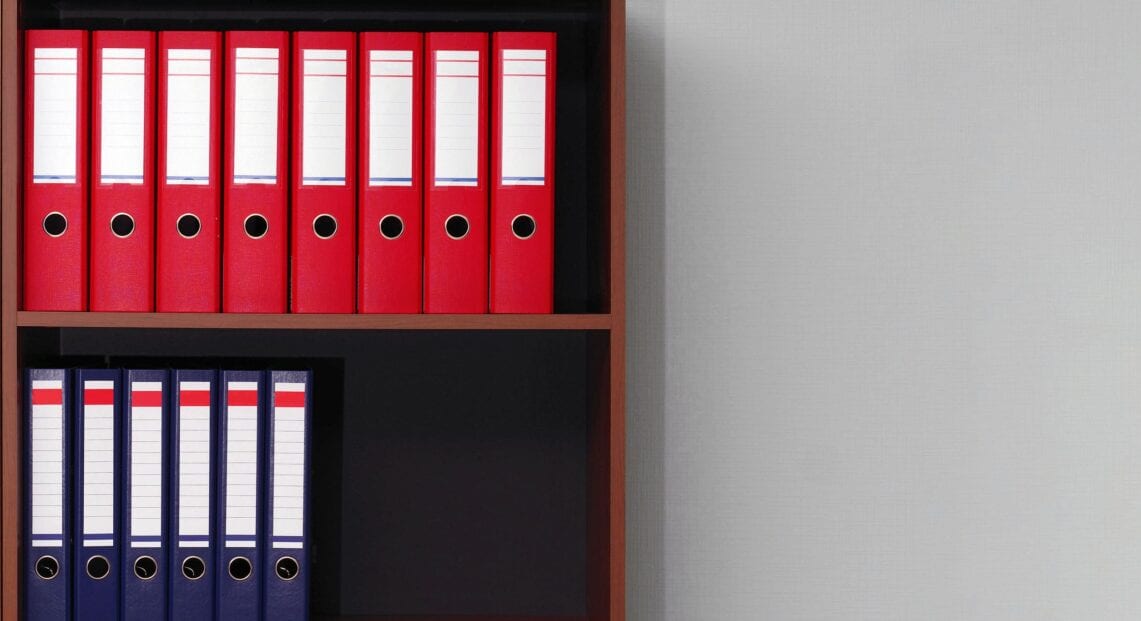 After delineating your "Scope of Work", or your "Wish List", it's time to create a system that will keep you organized as you  begin to educate yourself about all of the different products available on the market that relate to your project needs. Establishing your system to organize your research is a crucial component for a successful home construction project.
I highly recommend: The three ring binder with dividers, pockets, and page sleeves.
You will want three binders.
You're going to be organized, even if it goes against your core values, lifestyle choices or DNA. Everyone is going to go it their own way, of course, but if you can take my word for this, I expect that you'll write me later to thank me. (Just put your thank you note in the comments box below!)
When I first started out, I had everything in file folders, as do many of my clients.
The problem with that system is that it's hard to carry around all of the folders with you. Papers seem to get lost as you shuffle around looking for that photo you want. However; dropping those file folders on a show room floor or parking lot can be a real attention grabber, if you're looking for that.
A client and now friend, Diana, shared this system with me many years ago. When at her home construction site talking about the issues we had planned on, I always had my big fat file folders with me at the ready for the areas we had planned on reviewing. Invariably, we would need information from previous decisions. I didn't have those folders. Diana ALWAYS had that information in her three ring binder. Embarrassing for me! That was the last project that I used the folders on.
So find a fun binder that you can grow into and create tabs on the dividers for each major project category. For example: plumbing, electrical, appliances, cabinets, drywall and paint, roof, windows and doors, finished trim, tile and stone, flooring, glass and shower enclosures……depending on the scope of work that you have developed.
Binder number 2 is for information you collect on the professionals you will contact and interview.  If you are interviewing several contractors, you will probably want to create a tab for each. You can keep the information they give you there. You'll keep your notes on the calls you make when checking their references. If you are pursuing a loan, make tabs for your bankers. You might need a tab for your insurance adjuster, when you are rebuilding from loss. After starting your project, the professionals that you will be working with will go into the project notebook. But in the beginning, keeping them separate will minimize the load you'll have to carry with you.
When meeting with any members of your professional team, bring your binder, and write notes about your conversation in their section. Much confusion, for you and your professional team member can be avoided if you keep notes. If promises or changes have been made, I recommend sending an email after the meeting reiterating your notes to ensure that all parties are on the same page. A copy of that email can replace the note page in your binder.
The third binder will be for your financial records. We'll cover that in another post.
One last thing: Get a box for the real life samples that you're going to collect. Plastic storage boxes that slip under a bed work well and so do big baskets. Anything that works for you.
You're now ready to start your research project.
Do you have additional organizational tips that you can share? I love getting new ideas and always appreciate the comment.