Greenwashing or The Real Deal?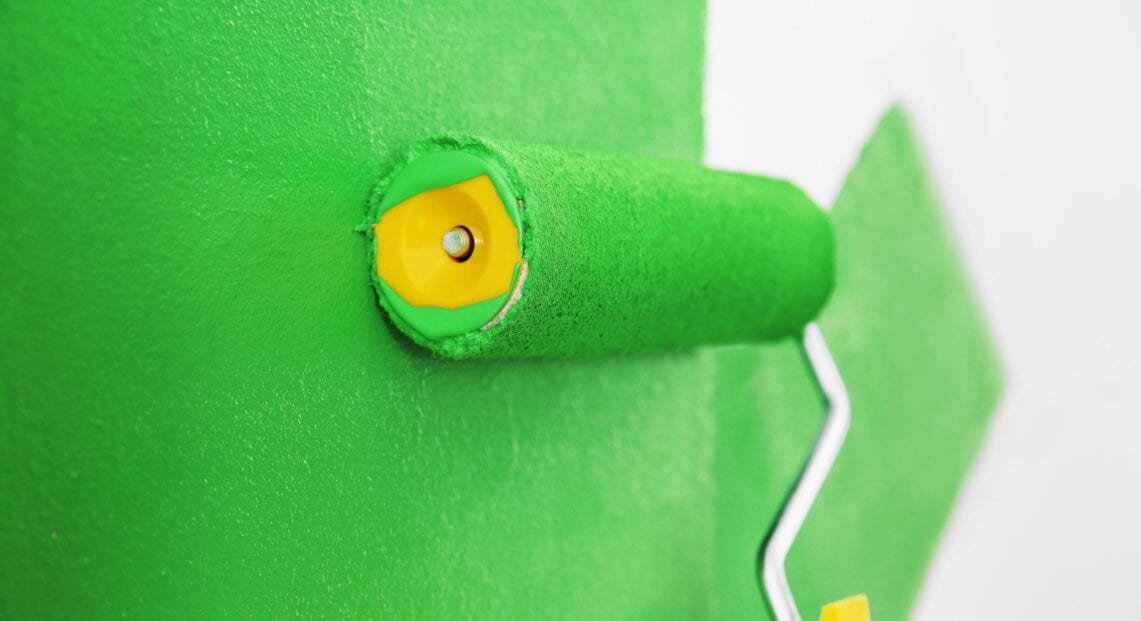 What is "green" How do we know what a green label means except $green$? Are there standards?
All good questions and impossible to answer in 700 (or maybe 900)words or less.
The word Green has been bandied about for several years. Products are constantly emerging on the market for home improvement that profess to be "green" so that when we buy them, we feel that we have done something good for our environment. Some products are much better than others. Some are only in part. Some aren't at all. How do we know? Currently, there are no universal standards required for calling a product green. It's not at all like an "U.S. Certified Organic" label on food. Various trade organizations have created their own certification programs. As of yet, there are no National standards.
The National Home Builders created the Certified Green Professional Program For between $420-$630 a contractor with 2 years experience can take two courses, fill out a graduation application (with another $145-$218), and voila! Green Certified! There is a Green Seal Certification, a Simply Green Certification, LEED Certification and dozens more.
Consumer Reports offers a source for checking "green" labels. The site provides a search by label that I found less than helpful. I wasn't able to enter any information unless I knew what claim the label is making i.e. biodegradable, environmental persistence, sustainable fishing, etc. Entering the National Home Builders turned up zero results as did the three other certifications above.
Examples:
One interesting product I have tried to research is Vertrazzo; an 85% (so they say) recycled glass counter top brought to market in 2006. Touting greener than granite due to the amount of carbon needed to bring Granite from other parts of the world and their own report (no source quoted) of unfair labor practices used to quarry the material, the product became a big seller in the higher end home construction and remodel market. The story was inspiring. Counters made of waste, "including 125 tons of waste glass not recyclable", and manufactured in a, "state-of-the-art manufacturing facility in a remodeled Ford auto plant". The workers had a dream work environment and full benefits.
Where is Vetrazo today? They been purchased by Polycore, Inc. This company quarries and finishes marble advertised as quarried in America. But what are the working conditions in their plant? All I could get from their website is that they recycle because, some workers were already collecting cans and "Though our efforts might not scream "green", we think starting small is better than not starting at all."
I have never been able to find out what the 15% non-glass materials used to make the slabs consists of. If anyone out there knows, please tell me. I've found this product to be less than stellar in my own Sustainability rating. It chips easily and needs repair.
The price for Vetrazzo? Approximately 3 times the amount per square foot as granite. Environmentally responsible consumers are paying it, but are they getting their money's worth? All that aside, it looks fabulous in the proper context!
Another example I can share is Sherwin Williams No-VOCpaint. Low emitting paints get 4.2 LEED Certification credits, but what does that mean? We know that VOC's are not good for our environment or our lungs, but what about this particular paint. Spring 2011, a physician client of mine broke out in an ugly and possibly life threatening allergic reaction after we painted their 3 bedrooms with it. The painter had another client who had the same reaction the previous week. When our local Sherwin Williams dealer was confronted, they admitted it was a problem but confided that it's supposed to be good for us and what are they, the local store, supposed to do about it?
January 2011, the Better Business Bureau put out an article condemning Sherwin Williams for misleading it's customers, in some cases, about the VOCcontent. It didn't mention the allergic reaction experienced by some consumers. The product never left the shelves. The painters I've spoken with are using a lot of No VOC paints because consumers are demanding it. They are finding it harder to work with and it covers very poorly, more coats are needed. More product produces more environmental waste and consumer cost. Do consumers understand the trade-offs before deciding that they want to use these products.?
While editing this post this morning, a tweet popped up from Jetson Green (@Jetsongreen) sharing the announcement that Home Depot is now offering their LEED Certified Line. My excitement was palpable, as I'm sure you can imagine! I invite you to look at the products being offered as "Green" with the LEED points proudly displayed and ask yourself, REALLY? Delta Faucets are "Green" because they are water saving? Really? What are they made of and how are they made? What Green standards are in place at their factory?
So what does this mean for the average consumer of home construction materials? Can you say , "Greenwashed"? The link is to a blog that is a bit old, but the 7 Deadly Sins of Greenwashing are still relevant today. I wanted to share. All that's labeled Green, is not automatically worth 25%+ more cost and unfortunately, you can't know that you are doing the most responsible thing for our mother earth either. Instead of Green, I much prefer to think Sustainable. If we all take a little time in our day to be environmentally cognizant by recycling, picking up trash that we step over, turn out lights, use less paper products, unplug unnecessary inverter boxes, use the stairs, drive a little less………you get the idea. We can do a lot more for our environment than the impact we have when purchasing building materials with a label. Buying from companies that work to be more holistically sustainable will be better for our global environment. We have to read labels and do our homework in the same way we read labels on the food we buy.
When designing your home construction project, try to think sustainably, more than Green. Design using natural solar power, use mass and proper solar orientation. Design with minimal home foot print to maximize energy conservation. Design using renewable materials, from sustainable companies. If you're interested, I'll be revisiting this subject with more details as I blog along.
If anyone has any experiences to share about Green Labeling, or products you have been happy or unhappy with, please share.