6 Things Your General Contractor Will Know About The Order of Things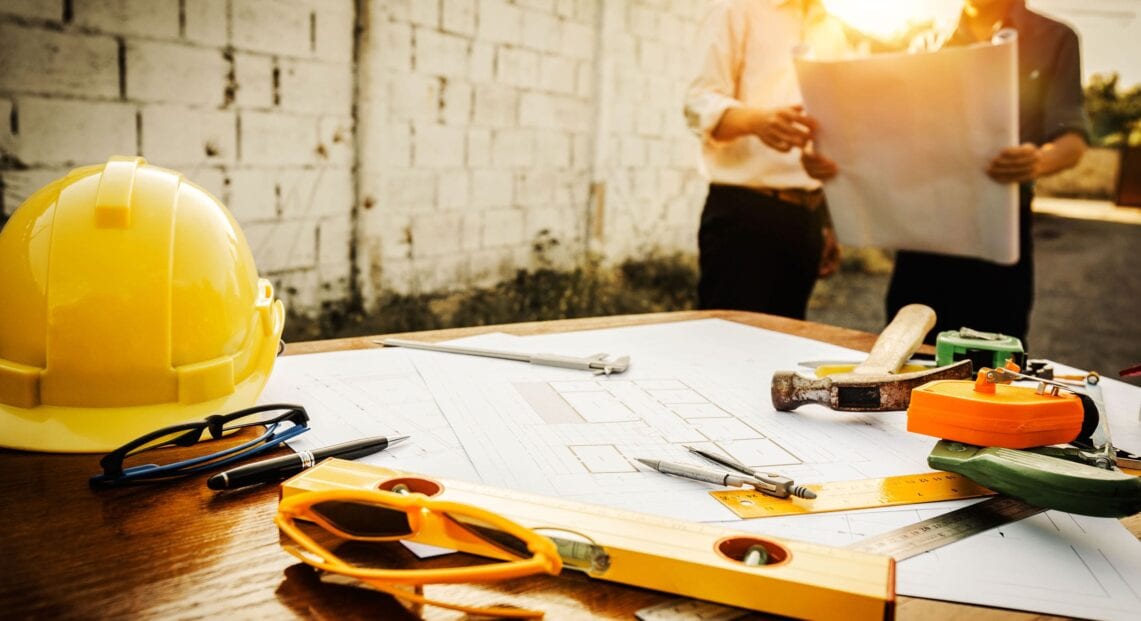 With the plethora of resources available on the internet, homeowners can find information on just about any topic their inquisitive minds desire.  As we all know, home improvement topics abound and a lot of very handy folks find themselves able to fix a leaky sink, set tile, replace flooring, etc. Most of those projects are done successfully and with a great deal of personal satisfaction. If there weren't a lot of people capable of doing these projects there would be a lot of empty big box stores and a lot of LONG "honey-do" lists. Doing your own home improvement projects can save a lot of money. After I wrote my post about the importance of hiring a licensed contractor, I got a lot of flack from family and friends about my narrow mindedness regarding do-it yourself home improvement work. I'd like to clear the air here in this post.
There is a big difference between doing a home improvement project involving specific tasks and taking on a multi-layered home construction project. By multi-layered, I mean that there are more than one or two trades (types of work) that need to be coordinated to work together for a successful end result.
To give you an example, just a little garage conversion would include more than 8 trades plus vendors; rough framing, plumbing, electrical, insulation, drywall, finished trim carpentry, and painting.  Then there would be the finished flooring folks, and maybe tile vendor, tile contractor, counter fabrication company, cabinet folks. You get the idea.
All of these trades need to be coordinated and their work inspected to ensure that the project is ready for the next trade to begin their work. Someone needs to know what the finished work is supposed to look like. Efficient scheduling will require knowledge of how long that type of work should take to be done, when to call for the inspection and when the project will be ready for the next trade to begin.
The timing of the schedule is a crucial part of a successful project. It's a key ingredient that is impossible to Google. Every project is different and every subcontractor works differently.  The material availability is different for every item ordered and every time that same item is ordered the availability of that material can change.
Six Things a Good General Contractor Will Know About Scheduling
The best order of progression for you unique project.  i.e. Should the plumber go before the electrician, in this case? There is the usual way of doing things, but when schedules conflict, knowing which subcontractors can be switched can save substantial time and money.
The Building and Safety Codes in your area. These codes are adopted by the county jurisdiction.
When the county building department is going to require inspections, and what inspections might be able to be combined?
What the project should look like when one subcontractor is done and another should be ready to start.
Who's responsible for what? It is very costly in time and money to have a tradesman come back to finish do additional work that could have been covered on the first trips.
We know that we don't know what we don't know, but sometimes we lose sight of why that's important. Most people try to be the general of their own projects because they believe that they will save money.
Not knowing how to schedule your project in the most efficient manner can wind up costing much more than the perceived savings. Even if you feel that there is all the time in the world to get your project completed, asking workmen to come to your home when you aren't ready will cost you. Many contractors will charge a "trip charge" to cover their minimum time and expense costs for being unable to go to another paying job. With hourly rates of $40 to possibly over $100, these fees can add up.
If workmen show up to do the work and the project isn't ready because the prior subcontractor didn't do their job properly, or the materials haven't arrived or were ordered incorrectly, that tradesman may leave and reschedule at their next open appointment time. Even in this "recession", good quality tradesmen are busy. Missing a scheduled appointment can delay a job for many days.
Do you have any experiences regarding scheduling? Do you have any questions you would like to share? Please let me know. Your comments are always appreciated.