4 Rules About Paint Placement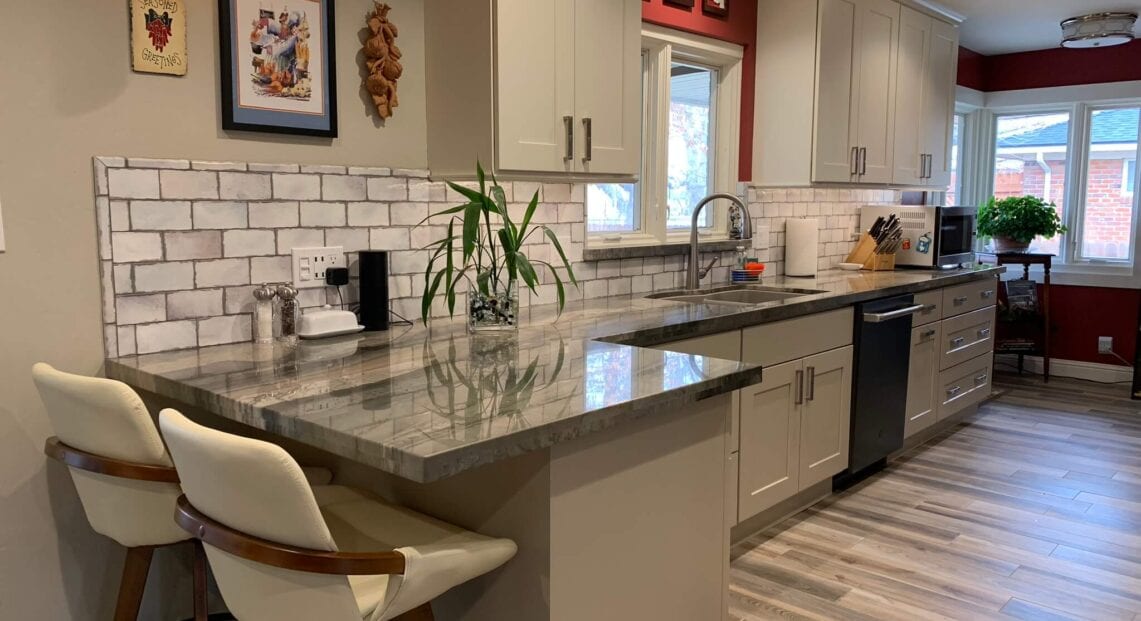 A little note regarding color selections for walls, ceilings and woodwork.
In previous posts, we've covered a lot of general information about paint. After deciding what colors and sheens work in your space, the decisions regarding where to put those colors are quite often just as difficult. Below, I've listed 4 rules of thumb regarding paint.
1. It's not always necessary to have a white ceiling and trim with darker walls. For a dramatic statement, the opposite can work just as well.  I've repeatedly found that in a larger room with high ceilings, we can paint the ceiling the same color as the walls. Using flat on the ceiling and eggshell on the walls, the light reflects differently on the horizontal and vertical surfaces giving the illusion that walls and ceiling are different colors.
2. Baseboard does not have to be painted the same color as the door and window casing. If the
baseboard isn't anything to write home about, small and unattractive, why accentuate it? If you have low ceilings and a smallish space, adding a stripe on the bottom of your walls makes the room look smaller. Painting base the same color as the wall, (but in a semi-gloss), makes it go away. If you've paid more money to buy baseboard that is big and bold, you'll want it to be seen, paint it a color that stands out. If you are painting the base other than the wall color, I strongly recommend painting it to match the door and window casing, especially in smaller spaces. Consistency creates harmony.
3. Don't paint the base one color in one room and a different in another if you can help it. If you've been thinking about your "outfit", all of your colors should work together. The trim color should tie all of your rooms together.  The only exception to that may be that if all of your common area is big (high ceilings or a lot of open space) and all your bedrooms are small, the trim in the common area might be bigger.
4. Should a small room always be a lighter color? The simple answer is, almost always because lighter creates a bigger feeling.  With that said, powerful color in powder rooms can add an accent to the main room, if done properly. Personally, I love the opportunity to use bold color in that fun little room. The room itself acts as an accent to the larger room when the door is left open, which is almost always. If you're looking for a cozy effect, darker wall colors can speak to that mood. Just be careful with the ceiling. Avoid painting it a color with too much contrast to the walls, and never paint the ceiling the same dark color.
5. In small rooms, I very rarely use an accent color on one wall. It's done in magazines all the time, but in real life, it doesn't add to an overall feeling of harmony. There are exceptions, of course. If the colors are of similar tone, but lighter or darker shades, it can be done well on the bed wall, or around a window seat area.
If you anything to add about paint placement, please comment for us. If you have questions, I'm always happy to answer them.